The Natural Burial Company
Our dedicated natural burial service
The Natural Burial Company is our dedicated service providing only natural earth friendly burial funerals. We offer a select range of services designed to be affordable with our unique and very modern approach. The coffin range is limited to what we believe to be the best and most responsible products.
Wirra Wonga Natural Burials
Wirra Wonga, South Australia's first official natural burial area, is a tranquil bushland environment that offers a unique final resting place.
In natural burial, the body is prepared for burial or interment without chemical preservatives and an eco friendly biodegradable coffin or casket is used. The body or remains are returned to the earth to decompose naturally and be recycled to new life.
In an endeavour to keep the habitat as natural as possible there is no physical identification at the site of burial, but accurate plotting and recording is undertaken allowing current and future generations to locate the place of burial. There are no headstones, vases or flowers at the graveside. Double graves are side by side, to avoid damaging any existing root growth.

At Wirra Wonga the names of those interred may be recorded on a communal memorial stone at the entrance to the area.
Wirra Wonga provides for both single and companion burials and the interment of cremated remains.
Graves shown at Wirra Wonga Natural Burial Ground
Entry to Pilyu Yarta Burial Ground - Smithfield
How to be a tree
For over 30 years the United Kingdom have been pioneering the development and establishment of natural burial grounds. In South Australia we have two formal grounds at Enfield Memorial Park and Smithfield Memorial Park. Natural funerals are formaldehyde free with no synthetic chemicals used, minimal plastic and natural fibres used to wrap or dress the deceased. Natural Burials are all about being returned to the earth to compost into soil nutrients with a native tree marking the spot.
The Natural Funeral Company are leaders in developing products and services for natural, or earth friendly funerals. Our dedicated service The Natural Burial Company can help you 'become a tree'.
Choices to be a tree
After all the paperwork and planning is complete the essential need on the day of a funeral is a coffin or shroud that is natural. We suggest a Eco Coffin made of recycled cardboard as the most versatile means as a viewing can be held more easily, it can be used in a chapel and allows a more smoother transition from hearse to the grave. Shroud burials are equally as green but the law requires a shroud to be transported within a cemetery inside a coffin then removed. This can be cumbersome but we have the methods to make it happen.
We also have a large range of wicker,/willow/bamboo coffins to consider if this is more to your liking. cardboard, wool, Australian Pine and other timbers to choose from..
Communal Headstone - Wirra Wonga
What you can't avoid
The cemetery fees !
Cemetery fees involve a number of aspects that are essential to a burial funeral.
The first is the licence (also known as grant or lease) to a site for a set number of years. The two main natural burial grounds in Adelaide have licences for 99 years.
The second is the grave digging (also known as interment fee). This fee covers the clearing, digging and back-filling the grave after the service.
Every cemetery has different fees and charges for their graves so please contact us for specific pricing. Some permit or include a tree and others may allow a natural burial but not a tree planted on the grave. Talk to us about your options.
Natural Burial Services
A selection of easy to follow packages to make the choice of a natural burial easier.The cost of the grave is not included in below but can be found on our burial fees page here
DIRECT BURIAL
A simple no fuss burial without any formal service with all the essentials included.
SIMPLE GRAVESIDE
Designed for small gatherings where a small service is held graveside with a celebrant.
FORMAL GRAVESIDE $3,600
Our Essential Service with music, notices, flowers, eulogy and formal graveside setup all included.
CHAPEL / GRAVESIDE $4,395
Using a selected chapel at the cemetery (where available) we hold a traditional style service with DVD presentation, all our usual services and the opportunity for a cup of tea/coffee as part of the service. Burial then held with a short graveside service.
PREMIUM Beautiful OPTION $5,395
A full service package with an upgraded coffin, ample notices provision, memorial cards, DVD, memorial book, Civil Celebrant and more. We also provide our unique pre-service package for family and friends.
CUSTOM DESIGN
We are happy to custom design a service to suit your exact needs. Simply email us your request and we will assist in creating the service you want.
Sustainable coffin range
Our selected range of coffins for natural burial have less plastic, are made from sustainable materials and have a carbon offset applied to each coffin provided.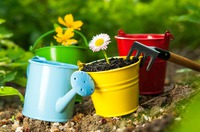 Waste reduction
Natural Funerals has a strong emphasis on reducing waste wherever possible and lower pollution. The funeral industry is by its very nature a waste polluting business with coffins and caskets being either cremated or buried with plastic handles and synthetic fibre clothing.
We have a policy of reduction that includes the following :
To not use plastic handles unless necessary in carrying during a funeral for for OH&S requirements at the cemetery
Use biodegradable plastic wherever possible
No embalming of bodies is to occur **
Balloons and the use of disposable plastic items on our funerals are prohibited. We stock a range of eco friendly items such as biodegradable cups and plates.
For more on how we reduce waste please contact us.
** Unless the deceased is to be repatriated out of Australia where this is an IATA (air travel) requirement.
Natural burial, also called a green burial, is an eco friendlier form of burial that aims to have as little impact on the earth as possible.

What Makes A Natural Burial ?
For a burial to be as natural and earth friendly as possible, the following considerations should be taken :
Limiting waste during the funeral process
The use of eco friendly coffins and caskets
Care of the environment during the funeral process
The avoidance of chemicals as part of the mortuary process
Reasons To Have A Green Burial
Many are concerned with the impact that we humans are having on the environment. Choosing a natural burial, using eco friendly products and being buried in a natural burial ground, is a simple way to lessen your impact and reduce your carbon footprint.
This "modern trend" of natural burial really is just a return to the way funerals have always been done traditionally prior to modern industrialization and the advent of big city living.
How Natural Burials Conserve Resources
Our coffin and casket range consists of products made from sustainably produced materials and many from renewable sources. Traditional coffins and caskets are made from fibreboard, timber and metals that may not be in sustainable ways.
How Natural Burials Preserve The Environment
Eco friendly caskets are easily biodegradable and don't add nasty toxins to the soil as they break down. We have a selected range we suggest for a true earth friendly natural burial.
Commercially produced coffins and caskets can take many years to decompose in the ground, especially if they contain metal parts. Natural Funerals offer a range of coffins that are made from Ezero MDF which is more earth friendly than particle board and other fibreboards.
All South Australian Natural Burial Grounds require that a green coffin or casket is used or a shroud be used when the body is buried. This helps keep the burial ground pure and eco friendly and stops leaching of contaminants into the ground water. No bodies are embalmed in natural burial grounds.
How To Have A Natural Burial
There are a number of ways you can become more earth friendly at your own funeral. These are a few considerations:
Working with a genuine green or natural funeral home (Natural Funerals has the only dedicated natural burial service in SA "The Natural Burial Company").
Using a green coffin or casket for burial
Selecting a green cemetery for burial such as Wirra Wonga or Pilyu Yarta Cemeteries.
Choosing to have a graveside service which uses less resources.