Affordable intimate chapel services from $2,900
Our Intimate Funeral is a simple affordable and lighter feeling service which include the most important services needed. Designed especially for a smaller gathering but can be adjusted to suit your needs.
A full professional eulogy service is provided by an experienced celebrant, together with a simple coffin, and other essential services all provided at a low cost.
Mawson Chapel - Centennial Park
Intimate Funeral $3,300
Professional service fee
Mortuary care
Staff Celebrant
Republic 1.8m Coffin
Chapel service in selected venue
CD Music as requested
Transfer from an Adelaide Public Hospital or the State Coroner
Cremation Fee and Cremation Permit
Certified Copy of Death Certificate
Set chapel times and specific days.
This service is available in the following chapels :
Enfield Memoral Park Chapels
Centennial Park Mawson Chapel

Our Intimate Funeral provides you and your family with a caring and quality service at a low cost.
A simple style service at a fair price with the comfort of knowing that quality isn't compromised, as we guarantee to provide our usual high level of care and standards for your loved one.
Republic Sapelle Satin Coffin
Other coffins available on request.
No DVD services available.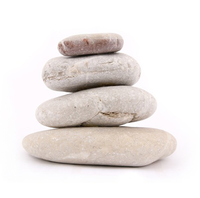 The Fine Print
This is an 'at need' cremation chapel service package only available via this website and not available as a prepaid funeral.
This service is a Chapel service only. If chapel and lounge is required we suggest our Essential Service with lounge for $3,850. This is the difference charged by the cemetery/venue. If your loved one passes away and is in a location other than a Public Hospital or with the State Coroner, additional costs of $450 may apply. This covers additional transfer costs and Doctors Medical Certificates. Talk to us to see if these apply.
For information on our low price $2900 Chapel service please call us today on 08 8311 3991.
Funeral Costs & Options
The cost of a funeral will be determined by the personal, cultural and financial needs of your family. While we offer packages to help guide in the planning process, it will be the decisions made by you and your family that will have the most impact on costs.
The Natural Funeral Company Adelaide has a flexible pricing structure, which allows families to choose from a range of services and options, all clearly shown on this website.
Many prefer to obtain information on services, options and prices before engaging an Adelaide funeral director.