The Essential Service
Our very popular lower cost funeral service option. Services are generally held in the Mawson Chapel at Centennial Park or either of the chapels at Enfield Memorial Park. From August 2019 this service is also available at Partridge House in Glenelg.
Folland Chapel - Enfield Memorial Park
What's included
All the important essential costs and needs of a funeral included in a dignified package.
Essential Chapel Lower Cost Service $3,650
Professional services fee
Cremation fee and permit
Limited 1.8m Satin Coffin
Mortuary care
Certified copy of death certificate
CD music as requested
Transfer from an Public Hospital or Coroner
Doctors Medical Certificates arranged
12 Line Funeral Notice - Adelaide Advertiser
Small Floral Sheaf
Funeral Celebrant
Chapel service
Upgrade with Lounge + $200
Why an Essential Service ?
This style of service is most appropriate when:
A person has requested that there is a more traditional funeral gathering with an eulogy but at lower cost
Car parking is not a problem with Enfield and Centennial Park services as both have ample parking adjacent to the chapels.
Set in a good locations on the northern and southern side of the city of Adelaide.
The need to keep funeral costs low but still have a nice service.
Includes a coffin, newspaper notice, celebrant, flowers and more....
Acacia Chapel Enfield Memorial Park
Mawson Chapel Centennial Park
Eulogy Service
A professional high quality service presented by an experienced celebrant. Say goodbye the way you would like with the right words.
Coffin Selection
While we provide a tasteful and nice looking teak veneer coffin you can opt to upgrade to something different if you like. The choice is always yours.
The Essentials
We include a funeral notice, flowers, music, and all documentation required.
Prepaid Funerals
This service is available as a fixed price prepaid funeral. All funds are independently invested with your wishes and all products and services detailed.
Burial Option
This service can be adapted to be used for a burial service. Additional costs apply which will be cemetery licence, interment and setup costs. Talk to us about the various options.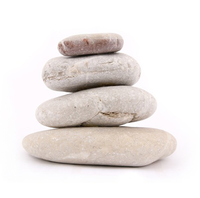 Fine Print
This service does not include all locations or after hours transfer. A small fee may apply.

This service is not suitable for church services. Please refer to our Traditional Service for all church / faith services.